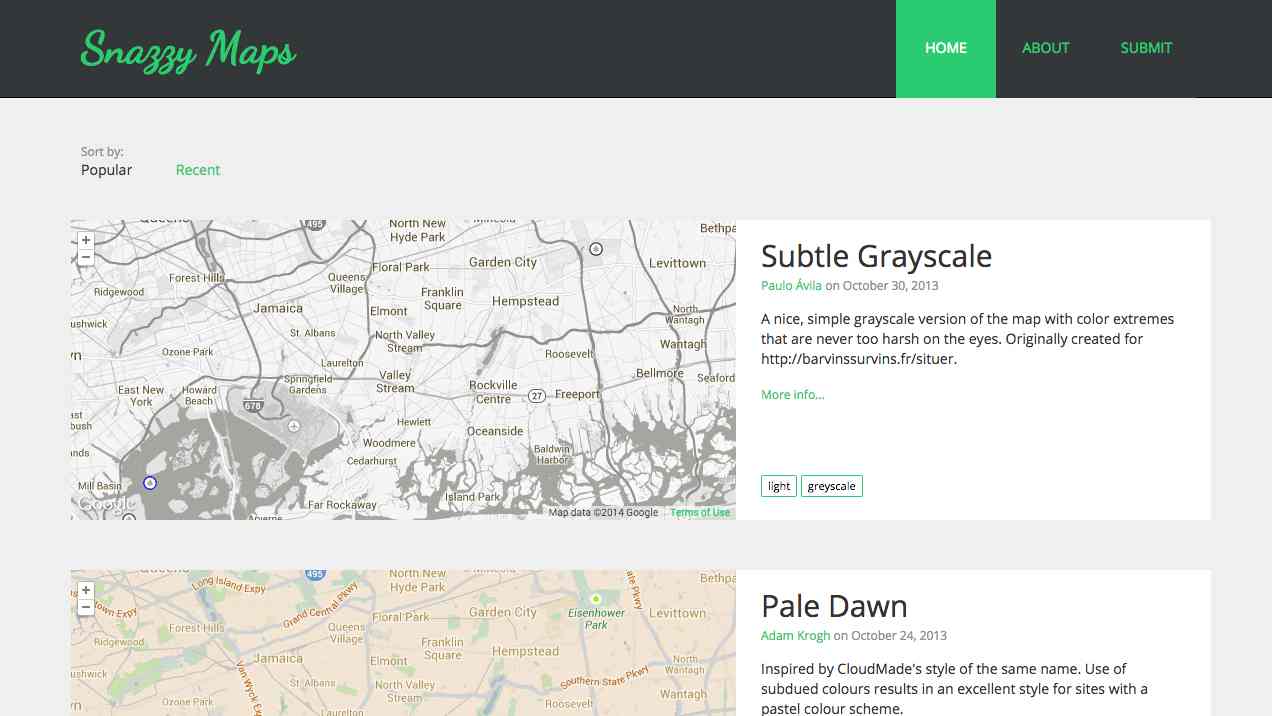 Maps can be a little boring sometimes 'cuz they all look the same; or at their worst, can clash with the rest of the website's colors. But here are a couple ways to liven them up to flow with your website's color scheme and show your visitors that you go the extra mile.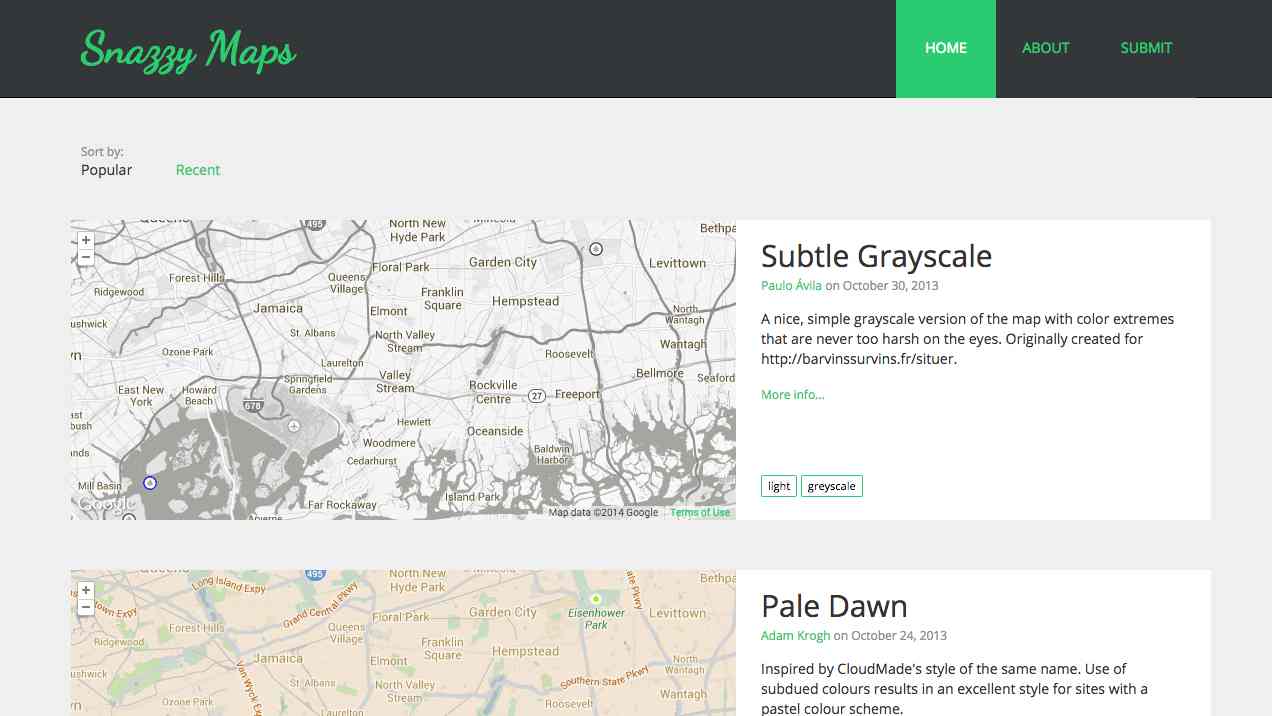 Snazzy Maps does one thing and does it well—offering Google Maps with different color schemes. Currently there are over 20 pages of them at the time of this post, many of which are created and uploaded by other users. And it's all under the creative commons license.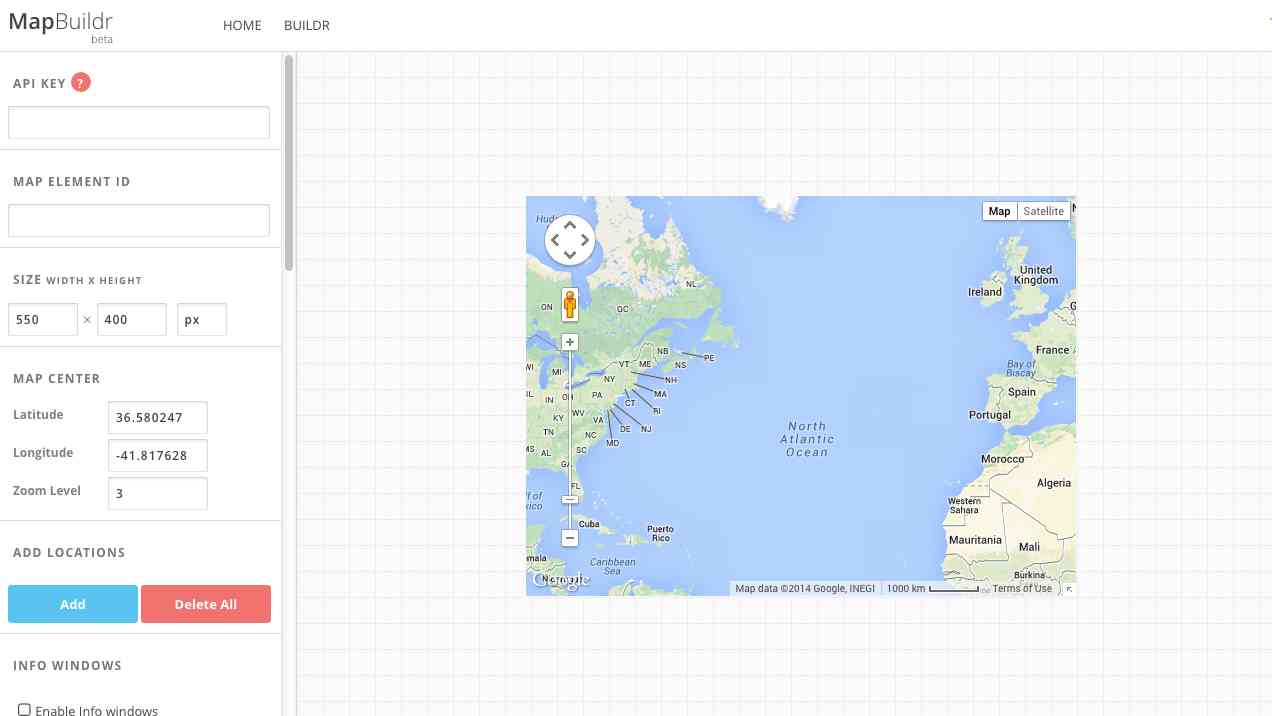 If you want to customize each aspect of your map while using a user-friendly interface, check out MapBuildr (beta). Change map size, zoom level, marker locations and colors, satellite view, etc. all to your heart's content. Once you're done, it'll give you the code that you can copy into your website. Boom!