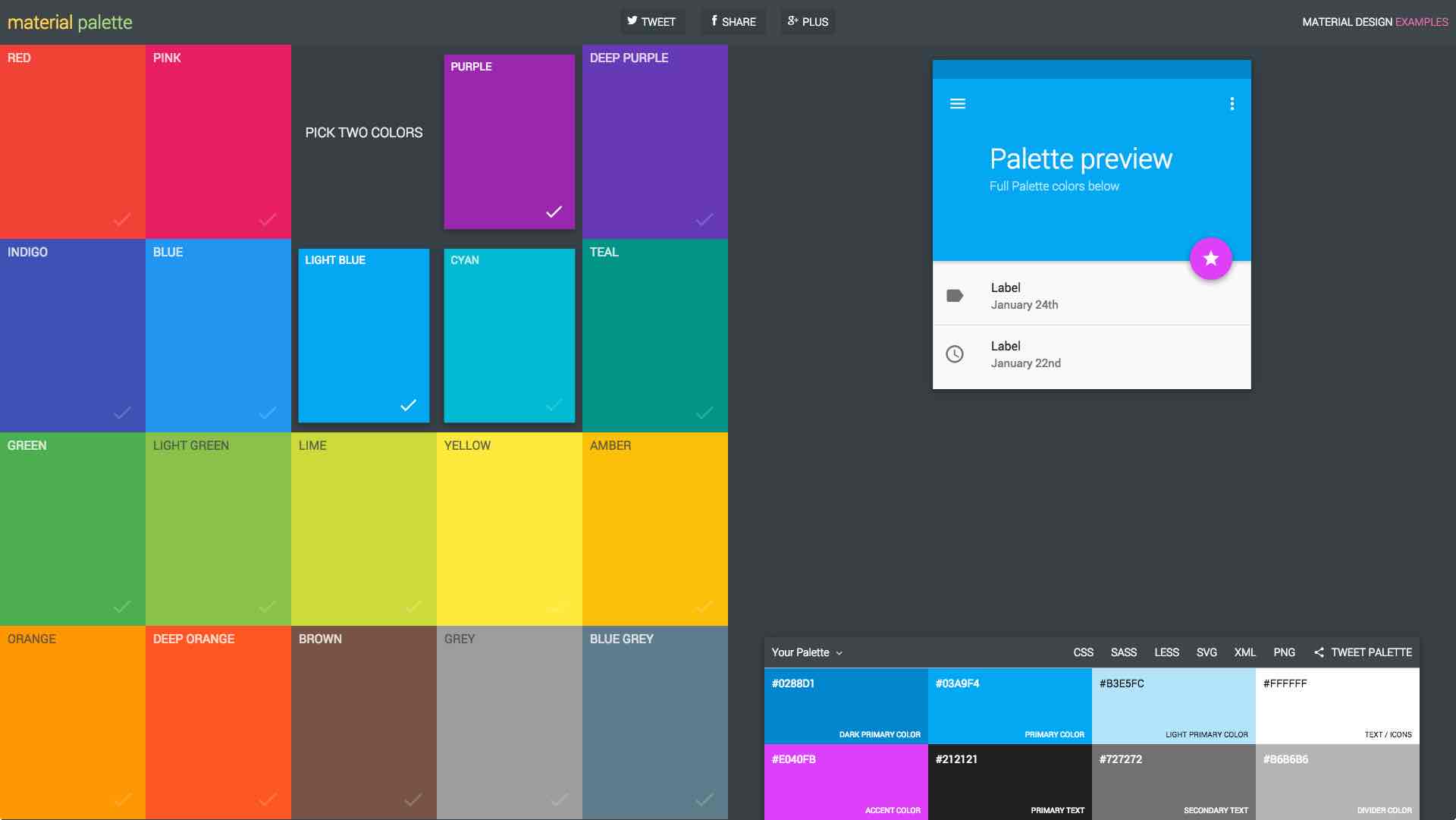 Google's material design for its apps and Lollipop Android OS made waves for its lovely flat design and slick animations. Now you can easily get its colors for your project with MaterialPalette.com.
The website is simple to use. Just pick 2 colors, and then it'll pop open an app mockup with your chosen colors and a color palette for you to copy into your own project. You can even download the color palette in a number of file formats (CSS, SVG, PNG, etc.). This is a neat little tool for experimenting with material design's colors. Have fun with it!
Oh, and just for good measure, here's a link to a blogpost with a selection of apps and websites designed with the material design aesthetic for even more ideas: DesignYourWay.net's material design inspiration.