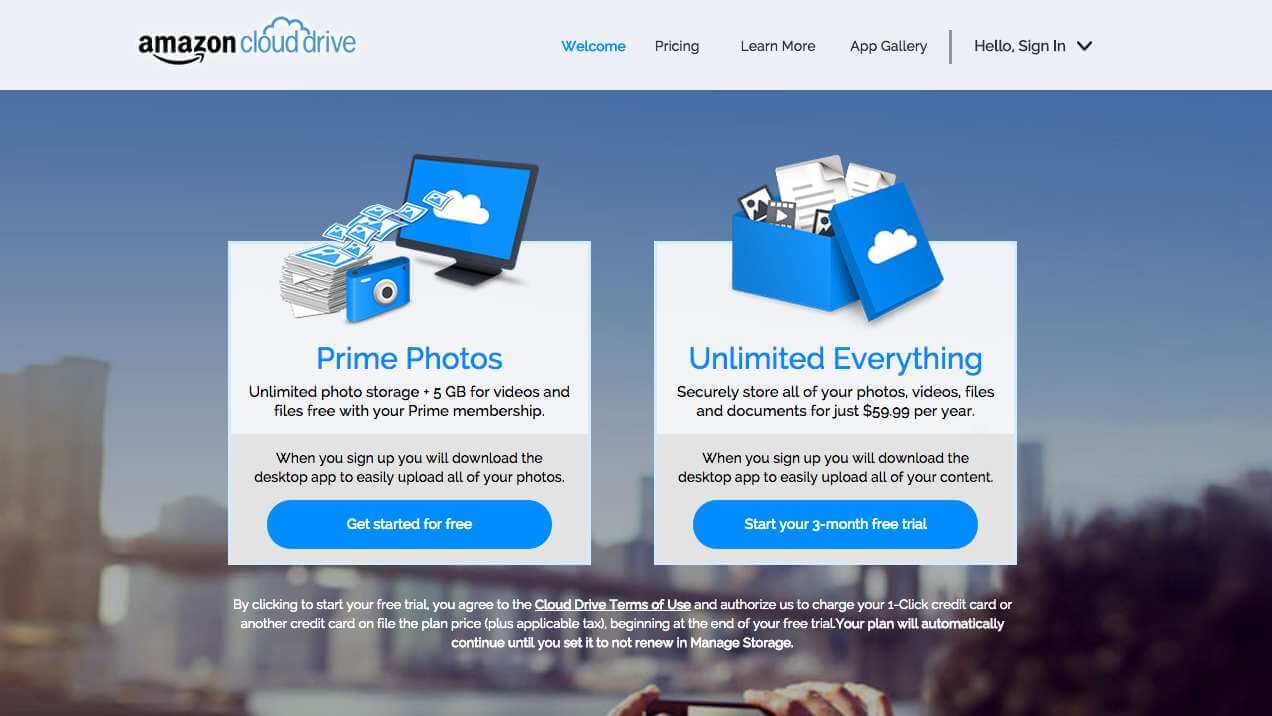 A couple days ago Amazon released a new cloud storage service called Unlimited Everything. And it's very affordable, especially compared to Dropbox.
Backing up a little…
Amazon also released another service called Prime Photos which is unlimited photo storage with 5GB for files (which Amazon Prime members already enjoy). This costs $11.99/year and could be a great option for photographers.
Now the star of this blogpost is the Unlimited Everything plan which costs an attractive $59.99/year for backing up and syncing files. Compare that with some of its more expensive competitors like Dropbox which costs $99/year for 1TB. Definitely worth considering.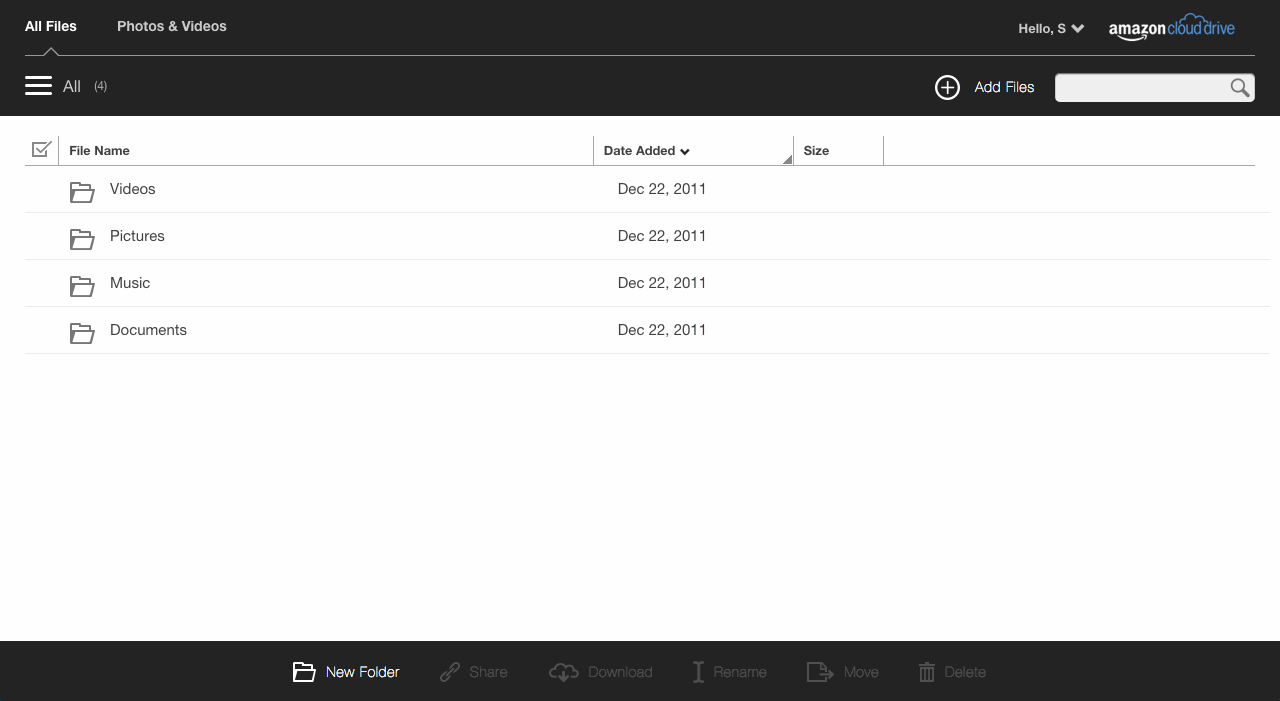 Although I haven't tried Amazon's Cloud computer app, I'm an Amazon Prime member and have been using its Prime Photos to backup my smartphone pics. Both the Prime Photos app and its website look barebones; but they seem functional as a backup solution (though I much prefer Dropbox's user interface).
For backing up all files types over the web, I've been using BackBlaze which similarly offers unlimited backups for normally $50/year (though I got it for $25 deal at Appsumo). BackBlaze probably doesn't have Amazon's huge infrastructure of data centers, but it's worked well for me so far. I'll be watching what Amazon Cloud Drive does to compete with it.
With Amazon getting into the cloud backup game, it will hopefully convince more people to backup their files. Back up those files, people, 'cuz it can save your sanity.
Amazon Cloud Drive | Amazon