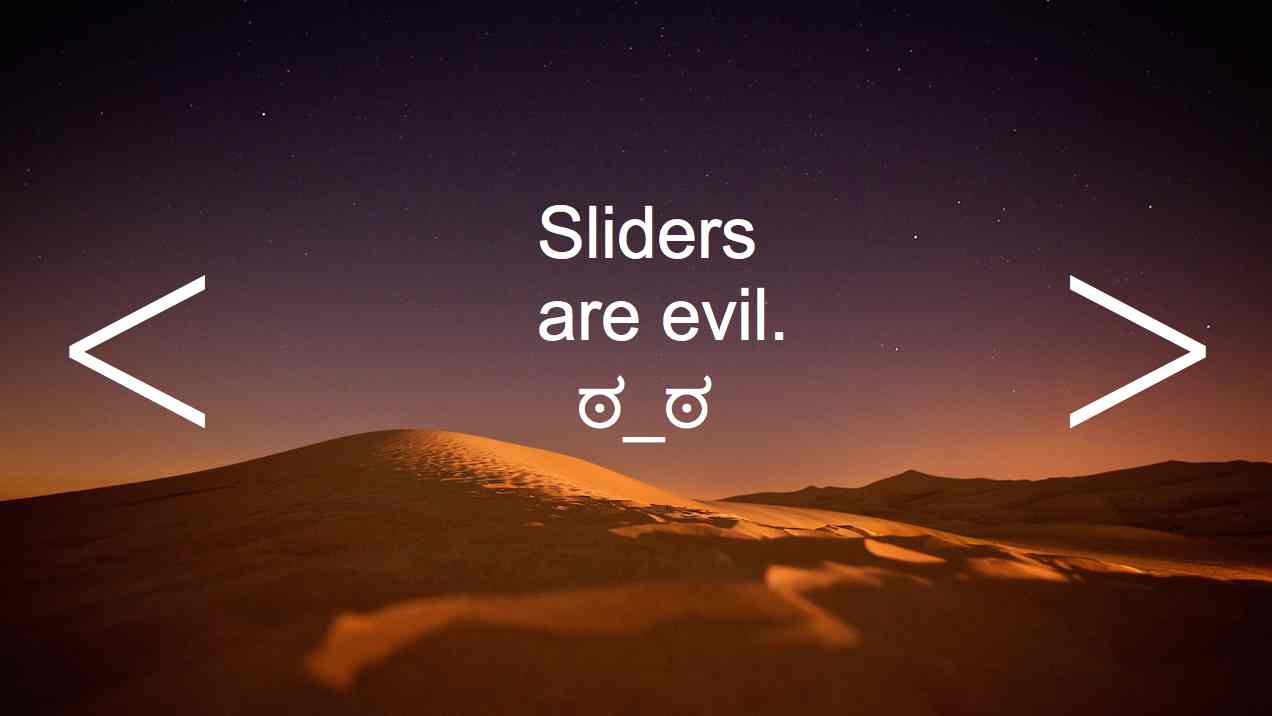 Sliders are eeeeeevil! Ok, maybe I'm exaggerating… a little. According to Tzvi Joffre at codeinwp, sliders can seriously slow down your website and distract your visitors among other things.
But let's back up a little. Sliders are almost everywhere on the web, and even big brands joined in the fad. So they can't be that bad, right?
Turns out, according to a number of studies that they do more harm than good.
This excerpt from the blogpost surprised me:
First off, only 1% of visitors actually click on a slide. As it turns out, sliders are just fancy displays, but they don't even do that job well.

What's more interesting, people simply ignore sliders because they trigger banner blindness…
Only 1%?! That's dismal. Thankfully the blogpost also shares some great alternatives like using call-to-action with a static image, a sign up form, and others.
That said, sliders do have a place in photo and video galleries. Anywhere else though is just asking for trouble. Check out the blogpost 'cuz it's a good read.
The Truth About Content Sliders | codeinwp